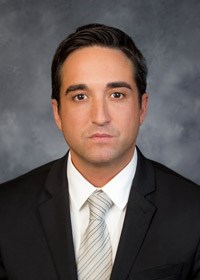 Shane graduated with honors from the Pennsylvania State University in 1997 with a Bachelor of Science degree in Administration of Justice. He also received a minor in Information Systems and Statistical Analysis. During his time at Penn-State, Shane was a member of the Golden Key Honors Society, as well as a committee member for both the Justice Administration and the Native American Students Association.
Shane received his Juris Doctorate from the Dickinson School of Law in 2002. While attending Dickinson Law, Shane served on the Board of the Dickinson Law Review as a Senior Notes Editor; in addition to standard editing, his duties on this journal included writing the competition problem for prospective members of the Dickinson Law Review, International Law Journal, and the Environmental Law Journal. Shane also served as Treasurer of the Minority Law Students Association.
Shane was the recipient of various awards and honors while at Dickinson Law. He was selected for academic recognition in the national "Who's Who of American Law School Students" publication. He was also runner-up in the Association of Trial Lawyers of America (ATLA) Junior Moot Court Competition. Shane's other academic recognitions include: the CALI excellence for the future award, the Cherie T. Millage fellowship, the Richard P. Knoll scholarship, and the Federick L. McGhee scholarship.
Shane gained a wide range of legal experience through the many legal positions he pursued. Shane was employed by the Pennsylvania Commission on Sentencing during his last two years at Penn-State, where he assisted with the research of crime statistics aimed at the betterment of sentencing guidelines for various levels of criminal offenders. Through part of his second and third years of law school, Shane clerked for the Honorable J. Andrew Smeyser of the United States District Court for the Middle District of Pennsylvania, where he researched and wrote legal opinions on federal matters. During this same time, Shane was also a part-time associate for the Law Office of Donald L. Reihart, where he gained valuable experience in legal issues facing corporations and small businesses in South Central Pennsylvania. Also while attending Dickinson Law, and for a short while afterward, Shane clerked for the Divorce Master of Cumberland County, E. Robert Elicker II, where he researched and wrote legal reports on various issues in divorce. Since graduating from Dickinson Law, Shane has worked for the Law Offices of Coyne and Coyne, where he assisted with the representation of clients in both civil and criminal matters; and the Pennsylvania Bar Institute, where he helped prepare online legal seminars utilized by state and national attorneys.
Putting all this experience to use, Shane opened his own practice in 2004 (then called the "Law Office of Shane B. Kope"). Through Shane's commitment to providing quality legal services to his clients, his practice has since developed into a small, tightly knit group of multi-talented attorneys skilled in all phases of criminal and civil litigation.
Shane has gained tremendous experience and respect as a criminal defense attorney, representing clients charged with offenses ranging from minor summary violations and misdemeanors to serious felony offenses such as homicide, vehicular homicide, assault, burglary, robbery, DUI and all other types of criminal offenses. Shane also has extensive experience in traffic offenses, and CDL matters. Shane has tried numerous state and federal jury trials and has argued in the Pennsylvania Superior and Supreme Courts. Due to Shane's commitment to his clients, his firm has recently been recognized as Harrisburg Magazine's Readers' Choice of Simply the Best Criminal Defense.
Shane has also represented a large number of businesses throughout Pennsylvania in all types of business related issues, including, but not limited to, incorporation or entity formation, with day-to-day legal advice on contracts and other business matters, in litigation, both as defense and as plaintiff, employee matters and business sale or restructuring issues. Further, Shane has successfully represented his business clients in disputes, contract review and drafting, discrimination cases, contract litigation, business financing, franchising and challenges to franchise agreements, and generally all matters that come up in the course of business.
Shane has been repeatedly recognized in the "National Who's Who in American Law" publication. Shane's firm has recently been recognized as Harrisburg Magazine's Readers' Choice of Simply the Best Attorneys in the categories of Criminal Defense, Divorce and Family Law. Shane has also been recognized in Super Lawyers Magazine's Rising Stars for 2011 - 2013.
Shane is admitted to practice in all Pennsylvania State and the United States Middle District Federal Courts. He is a member of the Pennsylvania State, and Cumberland, Dauphin, and York County Bar Associations. He is affiliated with the Pennsylvania Association of Trial Lawyers and the Pennsylvania Association of Criminal Defense Lawyers.
Shane can be contacted at sbkope@kopelaw.com